This is what happens when I stamp-a-stack… I made a cute birthday card that I fell in love with.  It's so simple, but elegant and classy.  I've had a couple people see it and request that I make some for them.  It's a messy job but somebody's got to do it :).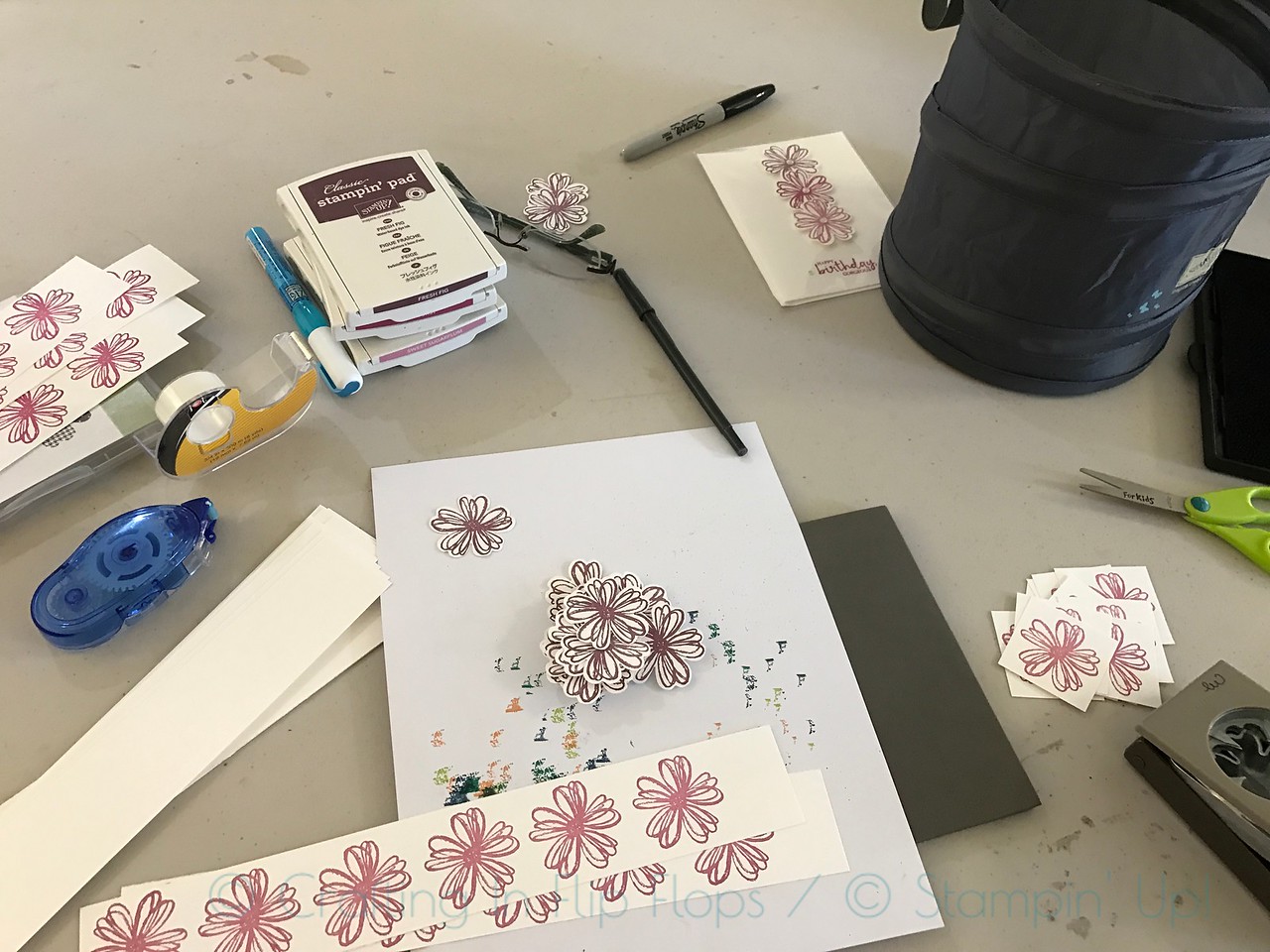 Each card has three flowers, 1 in each color… that's a lot of flowers.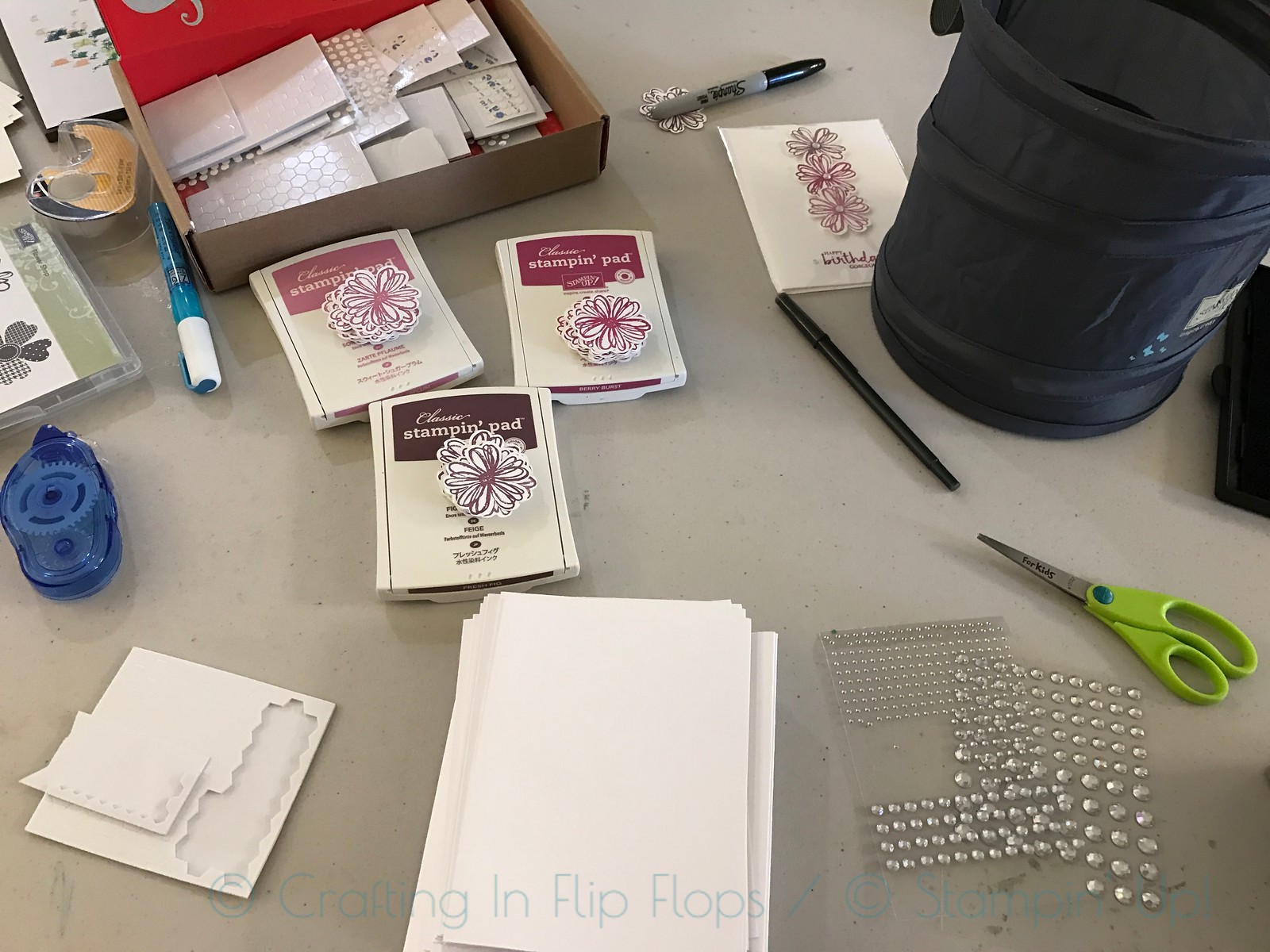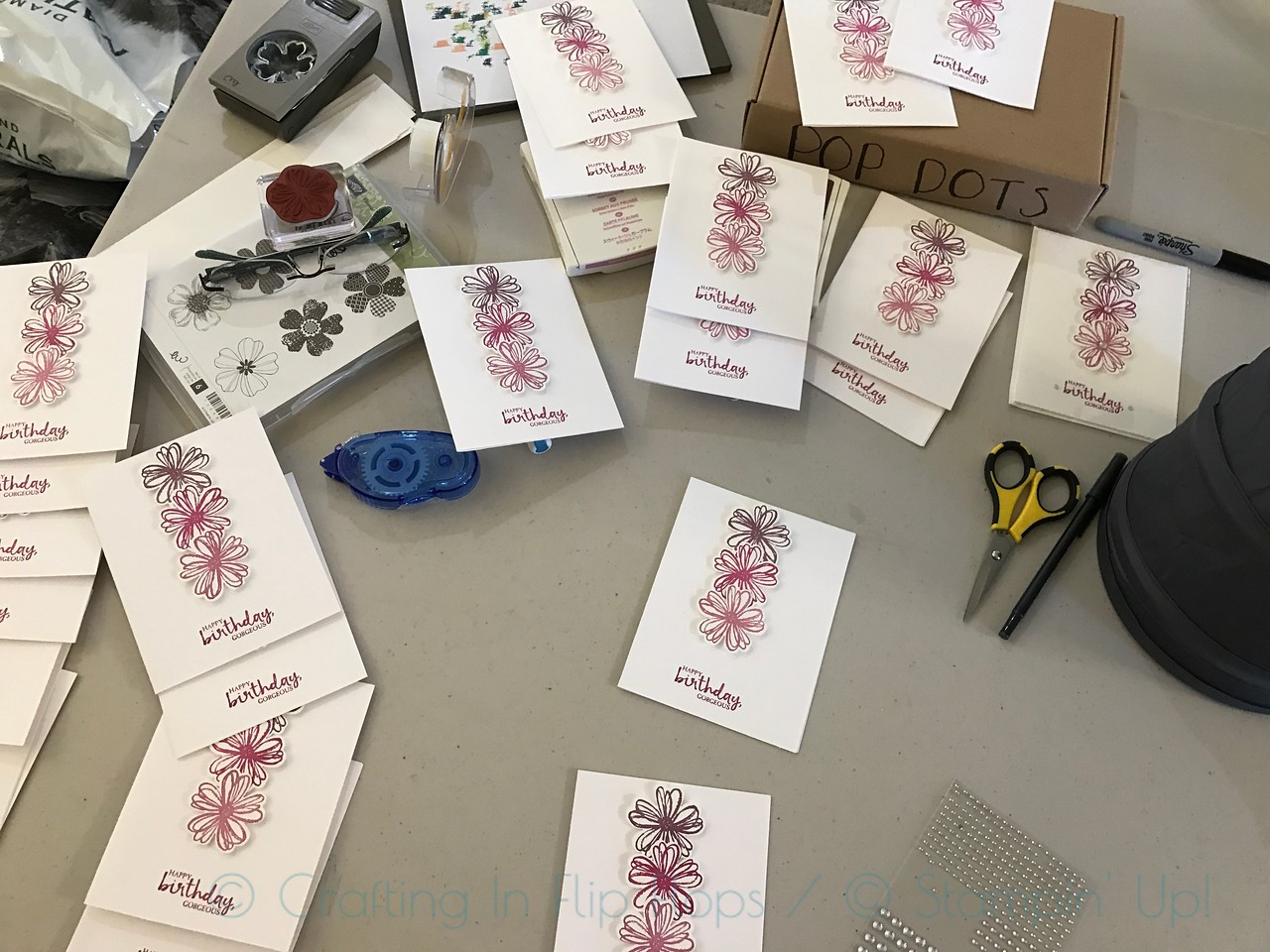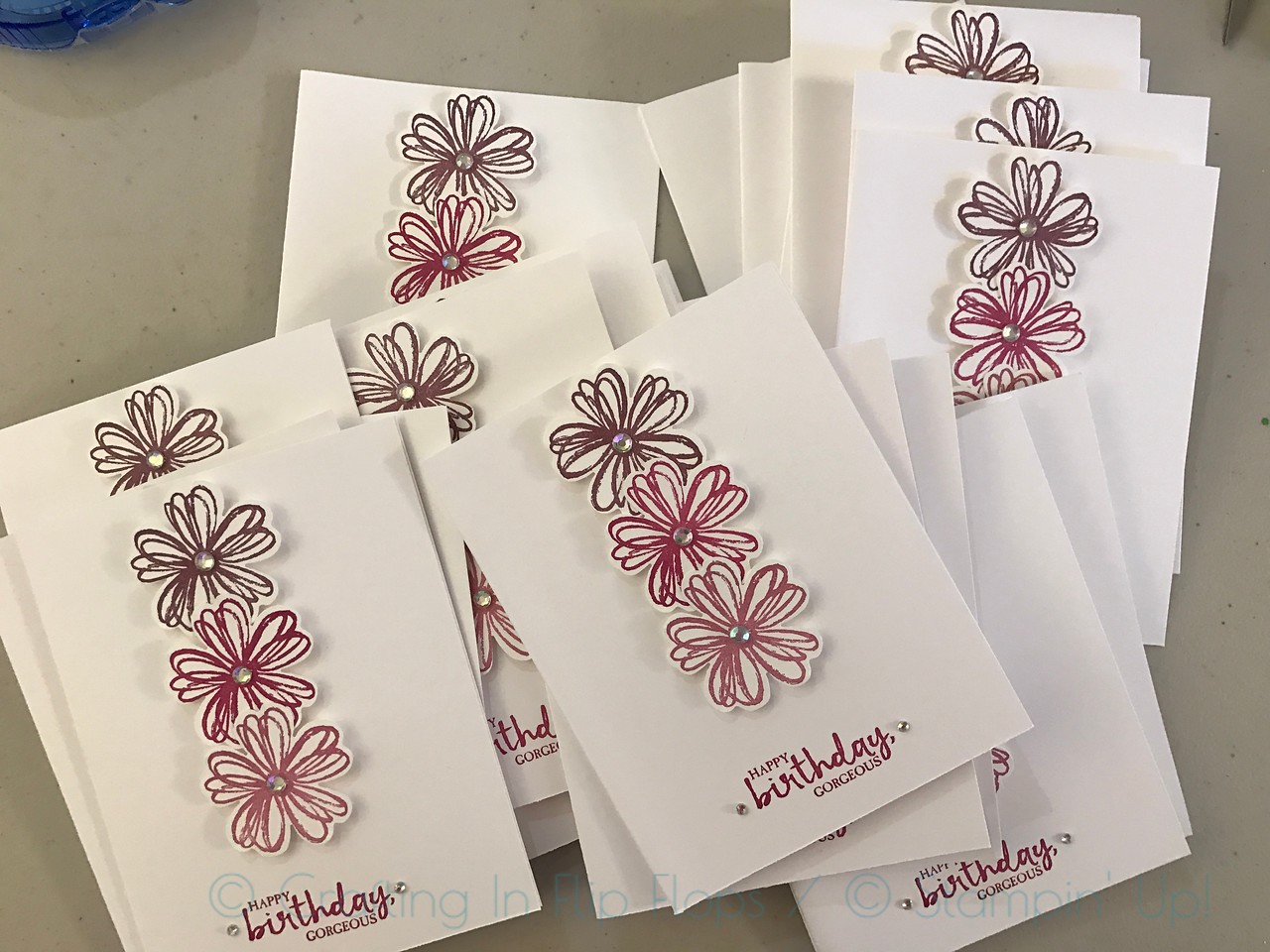 They look so pretty!  I can't wait for them to be given out or mailed and make someone's day!